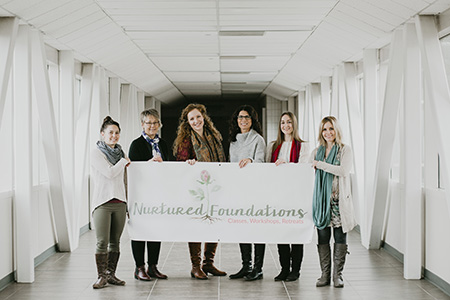 Nurtured Foundations is a Saskatchewan based collective of women-centered specialists.
We offer a variety of classes, workshops and retreats that are gentle and informative.
Our welcoming space is in the heart of Saskatoon in the historic McFarland House on Queen Street.
The integrative presenters are registered experts in their fields, bringing a wealth of knowledge and experience to their teachings.
We are here to foster learning on innovative topics, cultivate community, and offer a variety of options including free/donation events.(no direct sales marketing ever, we promise).
For upcoming events visit our Facebook page here:
https://www.facebook.com/nurturedfoundations/
We look forward to being part of your learning journey!
Our Presenters
Cindy and Jana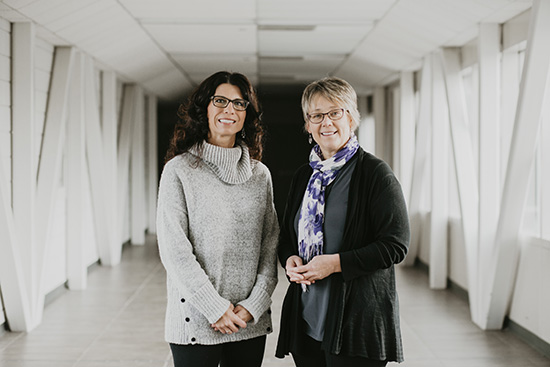 Cindy Leclerc and Jana Stockham are Registered Nurses and International Board Certified Lactation Consultants. For over 20 years, they have been helping Saskatoon families adjust to life with a newborn. In addition to hands on care, their website cindyandjana.com, answers the most common questions new parents ask. Cindy and Jana will be teaching a prenatal breastfeeding class, Simply Breastfeeding. This class is based on feedback from parents about the things they WISH they had known before their baby arrived. Breastfeeding is natural but it takes time to learn. Knowing some basics about breastfeeding and how newborns behave helps new parents to feel more confident and avoid the most common breastfeeding problems. Cindy and Jana's goal is to empower parents to recognize themselves as the true expert for their own baby! For more on Cindy and Jana visit their website or find them on Facebook.
Kim Deschamps MPT, BKin, PYT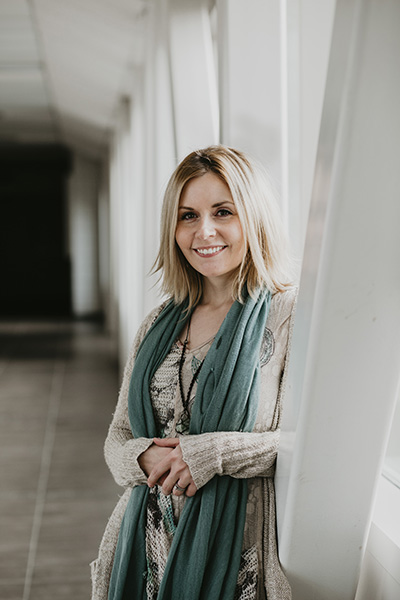 Kim Deschamps is a licensed physiotherapist, medical yoga therapist, gerontology specialist, and the owner of Holistic Physiotherapy & Wellness. Kim's professional practice follows a holistic or whole-being approach to health and wellness. Her mission in life is to help people find the primary driver to their pain, reduced mobility, and reduced function. She strongly advocates that every person holds the power to be an active driver in their health and well-being. Kim strives to encourage those who cross her path to find their bliss and passion in life, to breathe deeply, and love whole-heartedly.
Kim's areas of specialty include:
- musculoskeletal injuries/dysfunction
- geriatric (older adult) population
- medical yoga therapy
- perinatal/pregnancy rehabilitation
- pre/post-natal therapeutic yoga
- neck and back pain
- chronic pain management, and
- hypermobility syndromes/mobility dysfunctions
Topics of workshops Kim will be offering in 2018:
Self-care with therapeutic yoga, Pelvic health with therapeutic yoga and Chronic pain yoga therapy.
For more on Kim visit her website at www.holisticphysiowellness.ca or find her on Facebook.
Amanda Proznik DNM, RCRT, Cl.H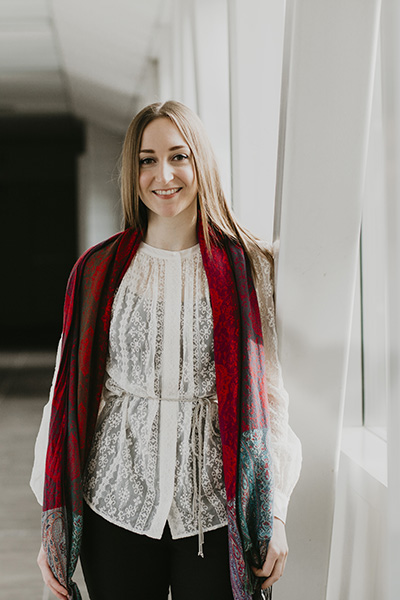 Saskatoon has been my home for nearly 30 years. I completed a beautiful 5000 hours of natural medicine studies throughout my travels to Vancouver, Calgary and Quebec. I opened Balancing Elements Natural Medicine, my Saskatoon-based clinic in 2011. As a Registered Doctor of Natural Medicine,Registered Canadian Reflexology Therapist, and Clinical Herbalist I bring to my practice a creative blend of Herbal Medicine, Holistic Therapies and Reflexology Therapy. I specialize in maternal care and fertility and have been a member of the birthing community since 2013. I'm passionate about helping women manage stress and offering gentle solutions to better one's health.
I look forward to hosting self-care classes through Nurtured Foundations on Self-Reflexology & the Safe Usage of Essential Oils, Reflexology for Mom & Baby, and Herbal Preparations for the Prenatal and Postpartum Period.
For more on Amanda visit her website at www.balancingelements.ca or find her on Facebook.
Tara Tse B.Sc Kin, CSEP-CEP, NSCA-CEP, RYT 200hr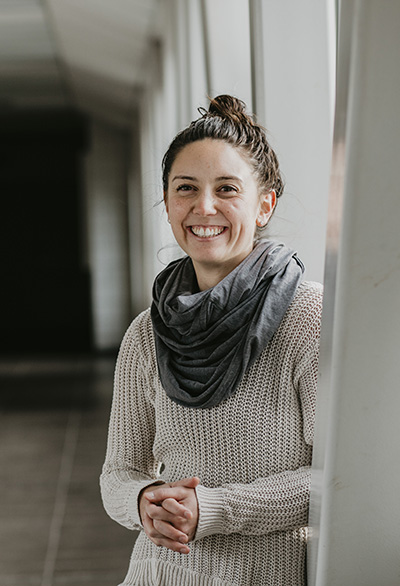 Tara is a Certified Exercise Physiologist, Strength & Conditioning Coach, and Yoga Teacher. Since 2012, she has worked with a number of populations including: general public (individual and group), rehabilitation, athletes, and sport teams (cycling, dance, football, hockey, rowing, speedskating, swimming, and track & field).
Tara believes in a holistic approach to training and to life; finding and creating balance. She constantly strives to be her best to help her clients achieve their best.
Workshops Tara will be offering in the New Year:
Introduction to Postural Awareness
Introduction to Lifting
Introduction to Yin Yoga
For more on Tara visit her website at www.taratsespersonaltraining.com or find her on Facebook.
Francie Millar RMT, LD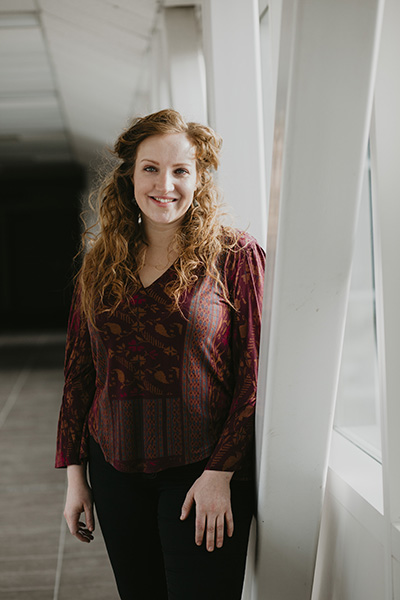 Francie is a Registered Massage Therapist with MTAS, Certified Doula, and Craniosacral Therapist.
She came to massage therapy after being a nanny and working at a progressive daycare where she completed trainings in infant massage, baby sign language, and toddler yoga. Francie has owned a thriving woman-centred practice since 2009. She believes in supporting women as they connect to their own power and providing insight and tools for self care so that each can be proud of their own wellness and progress. Francie specializes in Therapeutic & Rehabilitative Massage, Prenatal/Postpartum Massage, Myofascial Release, Craniosacral Therapy, Acupressure, and provides private lessons in Breast massage & Infant massage.
Francie will be hosting workshops through Nurtured Foundations on the following:
Soothing The Birth: Comfort Measures for Labor and Beyond
Loving Hands: Donation-based Infant Massage Classes for Families.
For more on Francie visit her website here 😊 or find her on Facebook.